Why The Loire Valley?
They don't call it the Garden of France for nothing. The Loire Valley is a land defined by its beauty; splendid gardens and orchards along the river, historical, splendid cities, towns and villages, and elegant Châteaux surrounded by vineyards which produce some of the greatest wines on the planet.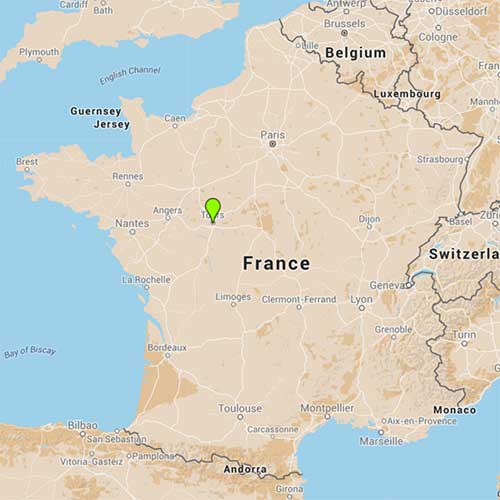 Our The Loire Valley Tours
The Loire today is much the same as it was through the last hundred years – a land of extraordinary beauty, where gardens and orchards line the Loire River, magnificent Châteaux are spread across the countryside and the grand city of Tours, with its gargantuan Tours Cathedral, Museum of Fine Arts (which houses some of the finest Renaissance works in the country) and many architectural wonders built in all sorts of styles, from the Gothic to the Romanesque to the Renaissance. It seems of little surprise that UNESCO added the entire central region of the Loire Valley to its list of world heritage sights. Some of the finest winemaking in the Loire Valley is done in the village of Saumur, located between the Loire and Thouet Rivers, and which is surrounded by vineyards which produce some of the world's finest and most reputable wines.
Sights and Sounds
The Loire Valley is most famous for its many, many châteaux, which are scattered across the countryside. Those at Saumur, Tours and Montsoreau are the closest to the vineyards of the Loire, but it's worth going further afield to check out the rest. Saumur is also home to its world-famous mushroom caves, the tombs of a number of English kings and the world's most prestigious riding academy.
The Wines
White wines are prevalent in the Loire, though the grapes used depends on exactly where in the Valley you are. The Upper Loire uses Sauvignon Blanc (and Pinot Noir in its reds), the Middle Loire uses Chenin Blanc and Cabernet Franc and the Lower Loire uses the Melon de Bourgogne grape, especially in the production of Muscadet.
Cuisine
Expect all the classic facets of French cuisine – meat, cheese, fruit and so on – spruced up with a few speciality dishes. Andouillette sausages and rillettes are equally popular, as are freshwater fish.
What's On
The most prolific events in the Loire – apart from those in the region's cities – take place in the aforementioned châteaux. Anything from light and sound shows, gigs, historical re-enactments and a range of shows occur all year round. The Festival of Music in Sully-sur-Loire and Saumur's wine festival in September are our favourites. Most importantly, though, Tours also has a chocolate festival every March.
Getting There
By Air
Tours Val de Loire Airport:
London Stansted (Ryanair)
By Rail
Gare de Tours:
Paris Austerlitz (Intercités)
Gare de Saumur:
By Road
Paris to Saumur (3 hours)
Malo to Saumur (3 hours)
Caen to Saumur (2½ hours)