Why Champagne?
Whether it's the wine or the land, Champagne needs no introduction. The beauty of the countryside, the magnificence of the cities and the exquisiteness of the sparkling wine all blend together to create the ultimate experience for lovers of the finer things in life.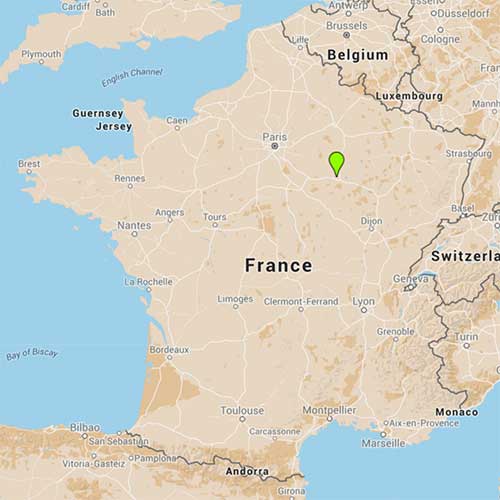 You might think that, just because the sparkling wine of Champagne is associated with style and class, the region of Champagne is equally stylish and classy. And you wouldn't be wrong. Champagne is a place of total opulence, where the historic value of Reims and its UNESCO-listed palaces and cathedrals meet the romance of the parks and rivers of Châlons and the lavish architectural wonders of Troyes. The grandiosity of the towns is perhaps only matched by that of the many Champagne Estates which dot the countryside; splendid monuments to the production and exporting of the world's finest sparkling wine.
Sights and Sounds
Across the region, you've got a number of cathedrals and palaces (many of which are UNESCO World Heritage sites) to appease the history buffs, some fantastically unique architecture – especially the half-timbered, historic buildings in Troyes – and a number of rivers and parks for the more romantically-inclined. Châlons-en-Champagne and Reims are particularly loved for their green spaces.
The Wines
You can probably guess. If it's called 'Champagne', it came from Champagne. This is the home of Veuve Clicquot, Moët et Chandon, Tattinger, Gosset, Ruinart – all the greats. Chardonnay, Pinot Meunier and Pinot Noir are generally used in the production of a truly vast amount of the wine, over 300,000,000 bottles of which are exported around the world every year.
Cuisine
Champenoise cuisine is rich, hearty and quintessentially French. Game meat, fresh vegetables and stews are particularly popular, with andouilette, bayenne and potée Champenoise being amongst the region's most popualr dishes. Michelin stars are all over the place in Champagne, too, so quality is hardly ever going to be an issue.
What's On
Champagne has a number of festivals through the year – with the Festival Furies in Châlons, the Johannine Festivals in Reims and the Nuits de Champagne in Troyes being the largest and most famous – and should provide a pretty decent excuse to drink your body's weight in fizz.
Getting There
By Air
Châlons Vatry Airport:
Jetairfly flights arrive from Ajaccio, Malaga and Nice
Ryanair flights arrive from Marrakesh and Porto
By Rail
Gare de Châlons-en-Champagne:
Trains depart from Paris Gare de l'Est (TGV and TER Picardie)
Gare de Reims:
Trains depart from Paris Gare de l'Est (TGV and TER Picardie)
Gare de Troyes:
Trains depart from Paris Gare de l'Est (Intercités)