Why Paris?
What can be said about Paris that hasn't been already? France's capital is one of the world's most iconic cities – as famed for its magnificent sights, legendary galleries and museums, world-class restaurants and bustling tourist attractions as it is for its underground bars, thriving cultural scene and well-kept secrets hidden along narrow alleys and winding lanes. To visit Paris is to experience France at its most French – and, arguably, its most spectacular.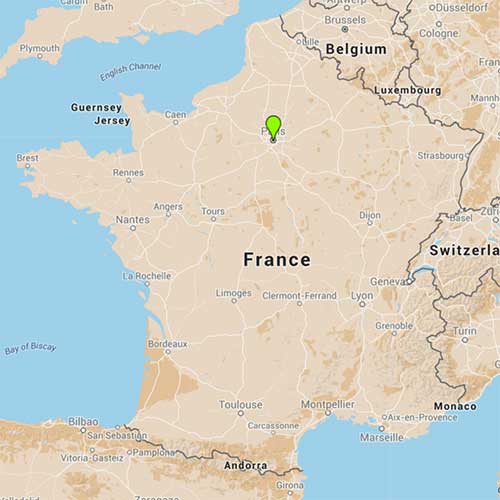 Sights and Sounds
You could be in Paris for a year and never make a dent on everything the city has to offer. There's all the classics – the Louvre, the Eiffel Tower, the Arc de Triomphe and all that – but it's always worth going off the map and looking for something a bit less tourist-friendly. If you see somewhere interesting – and trust us, you will – just walk in. You'll likely not regret it.
The Wines
Paris itself doesn't produce wine (no room for vineyards, see), but its position as the nation's capital makes it a nexus of sorts to which all the finest wines from all of France's regions are brought. If you want a taste of every region, Paris is the place to go.
Cuisine
Haute cuisine – that is, high-end, gourmet food – is at the crux of Parisian cuisine, and the city is home to some of the world's most prestigious restaurants. However, because of its diversity as a city, you can find restaurants or dishes inspired by any of France's regions all over the place. Should you opt for a bit of luxury, you'll be tripping over Michelin stars, too.
What's On
There's always something going on. From fashion weeks to major sporting events to Bastille Day or the Tour de France, there's no time not to go to Paris.
Getting There
By Air
Charles de Gaulle Airport:
London Heathrow (British Airways and Air France)
London Gatwick (EasyJet)
London Luton (EasyJet)
Birmingham (Air France and FlyBe)
Newcastle-Upon-Tyne (Air France and FlyBe)
Manchester (Air France, Jet2 and FlyBe)
Aberdeen (Air France and FlyBe)
Edinburgh (Air France, FlyBe and EasyJet)
Bristol (EasyJet)
Liverpool (EasyJet)
Bournemouth (Jet2)
Cardiff (Jet2)
Exeter (Jet2)
By Rail
Gare du Nord:
London St. Pancras (Eurostar)